In Amazon Accelerate 2023, Amazon Supply Chain took center stage, unveiling a groundbreaking transformation in the world of e-commerce logistics with the announcement of Supply Chain by Amazon. It's remarkable how Amazon has streamlined the entire process, from sourcing products overseas to ensuring they reach customers efficiently. In this blog post, we'll delve into the key highlights of Amazon's supply chain evolution and its potential impact on e-commerce businesses.
The New Amazon Supply Chain Ecosystem
Traditionally, sellers would source their products and then send them to Amazon Fulfillment Centers (FBA). However, Amazon has now redefined this process with Amazon Global Logistics.
Amazon Global Logistics represents a significant leap forward in the world of cross-border shipping. This end-to-end ocean freight forwarding solution simplifies international shipping, offering all-inclusive pricing with an impressive 25% discount.
Today, sellers can procure products from overseas, mainly from Asia, and Amazon takes care of the rest. They arrange for product pickups, handle international shipping, and leverage their top-notch logistics services, often at more competitive rates than conventional container services. This makes sourcing products from overseas more cost-effective and hassle-free than ever before.
Once the products arrive in the United States, they are cleared through customs and transported to various ports, be it on the West Coast or East Coast, depending on the seller's preferences. From there, the products are swiftly moved to Amazon's bulk warehouses. These warehouses serve as a centralized storage solution for sellers, eliminating the need to maintain their own facilities or require services from other 3PLs.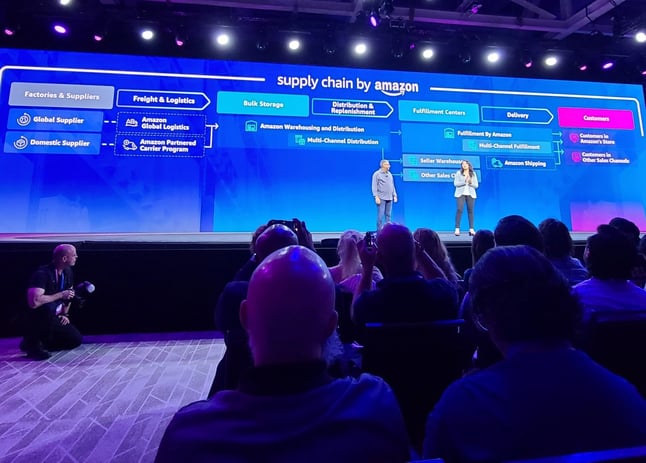 Amazon Warehousing and Distribution: Accessible to All
Amazon is opening up its warehousing and distribution services to all sellers, marking a significant shift in the accessibility of this feature. In addition to this inclusive approach, Amazon is eliminating peak pricing for storage, offering sellers an astounding 80% reduction in peak storage costs. Sellers can now reserve storage space months in advance, making it an invaluable tool for managing inventory during peak seasons.
Automation at Its Finest
What truly sets this supply chain model apart is its seamless automation. Amazon uses advanced automation and algorithms to efficiently transfer products from bulk warehouses to FBA facilities. This means sellers can maintain consistent stock levels, ensuring they never run out of inventory.
With this Auto Replenishment feature, Amazon ensures that sellers' products are consistently in stock at the right fulfillment centers. This proactive approach leads to faster delivery speeds for customers and helps sellers avoid stockouts. Leveraging Amazon's warehouse system, sellers can maintain a reliable inventory flow.
The Benefits for Sellers
For e-commerce businesses, this revamped Amazon supply chain model offers numerous advantages:
Cost Savings:

The new system can potentially lower costs compared to traditional logistics and storage solutions.
Streamlined Storage:

Sellers no longer need to manage their warehouses, reducing storage complexities.
Increased Stock Availability:

Automated restocking makes products less likely to go out of stock, enhancing customer satisfaction.
Efficiency and Reliability:

Amazon's logistics prowess ensures timely and secure product handling. One-Stop-Shop- ease and simplicity.
Implications for the Future
The impact of Amazon's supply chain innovation is far-reaching. It eliminates many of the issues sellers faced with previous models, such as inventory landing delays or the need to offload rejected containers. Amazon now provides an end-to-end solution, collaborating with overseas manufacturers, handling customs clearance, transportation, storage, and distribution, all the way to the last mile delivery.
Additionally, Amazon is expanding its infrastructure to Eastern ports, enhancing its capabilities further. This move is impressive and cost-effective, considering the congestion issues on the West Coast.
The Future of Logistics
In essence, Amazon is positioning itself as a major third-party logistics provider (3PL) in the United States. This evolution may have significant implications for existing 3PLs, who will need to adapt to compete with Amazon's comprehensive and efficient services.
As the e-commerce landscape continues to evolve, Amazon's supply chain transformation sets a high bar for the industry. Its convenience, cost savings, and efficiency make it an attractive choice for sellers looking to streamline their operations.
In conclusion, Amazon's supply chain overhaul is a game-changer for e-commerce logistics. It simplifies the entire process, reduces costs, and ensures products are readily available to customers. As this innovative model gains traction, it will likely reshape the e-commerce landscape and compel other players to step up their logistics game to stay competitive.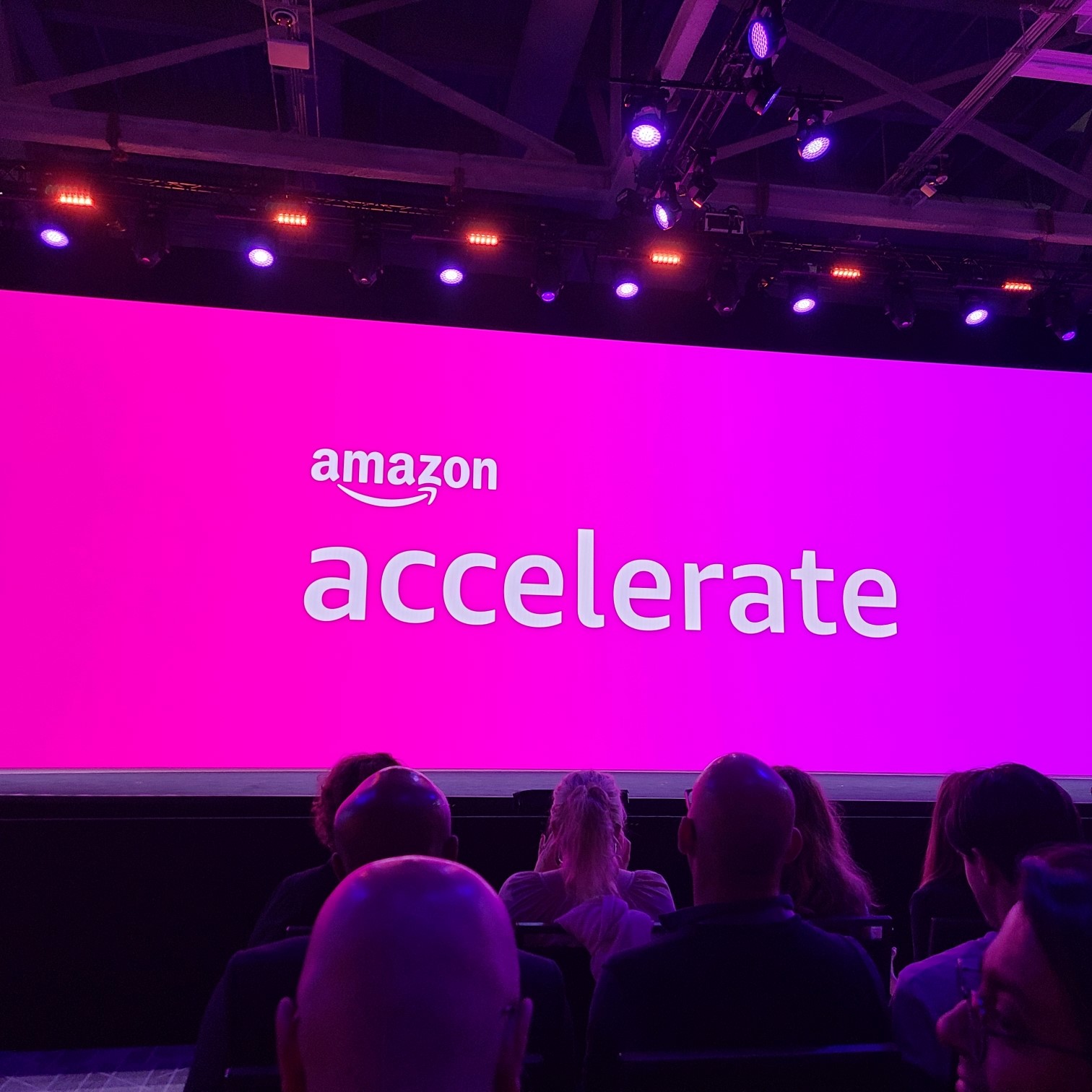 Key Takeaways from Amazon Accelerate 2023
Experience the insights and highlights from Amazon Accelerate as our eCommerce experts delve into the intricacies of Supply Chain by Amazon and all it encompasses. Watch the recorded LinkedIn Live session now for an exclusive look into the key takeaways.
We Can Help!
Phelps UNITED is here to provide expert guidance on your Amazon selling strategy and brand advertising tips, explore our website to learn more.