As Amazon Prime Day quickly approaches (July 12 and 13, 2022), it's time to talk about how to increase your effectiveness as an advertiser during Prime Day. It's easy to get lost in the crowd of millions of participants in Amazon's big event, but there are ways to assist with this dilemma. In this blog, we'll cover the key advertising strategies to consider during Prime Day: on-site and off-site advertising, dayparting campaigns, and video advertising.
Amazon (On-Site) Advertising
If you are selling on Amazon, the first place you would think of for advertising is Amazon itself, "common sense", plus Amazon is well known for collecting a vast array of information from its customers, which elevates the chances of your advertisement hitting the right target audience. Amazon offers different ways to advertise on its platform: Sponsored Products, Sponsored Brands, and Sponsored Displays. You can always start investing just a few dollars; however, during Prime Day would be worth it if you have a strategy in place and you are able to allocate some extra budget for this event. To get to know about the nuances of each option offered by Amazon, you can learn more in this comprehensive guide ↓.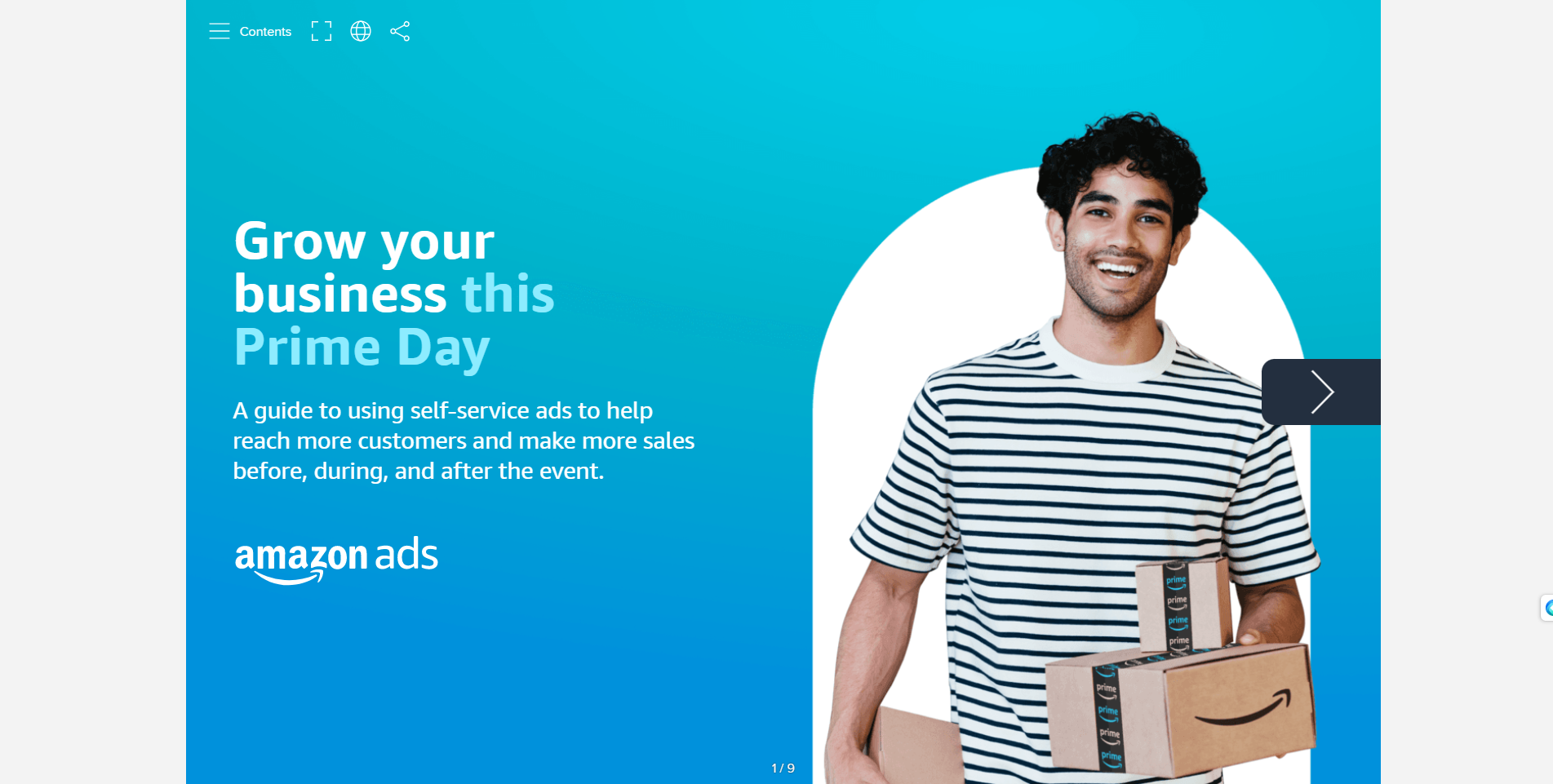 Off-Site Advertising
Off-site advertising is crucial to reach customers and remind them why your product is the best option for them, and there is no better way to accomplish this than social media advertising. Instagram, Facebook, and Youtube are great places to find an audience and leave your mark. Including hashtags about your products and events such as #PrimeDay will help people find you and buy your products. But that's not all – creating consistent content is key! Services such as RemotePik, an unlimited graphic and video design services provider, Stack Influence, a micro-influencer marketing platform, and Google Ads, an online advertising solution, are optimal for deploying an advertising strategy.
Dayparting Campaigns
The second area that can help create effective advertising and marketing during Prime Day season for Amazon sellers is taking advantage of dayparting campaigns, in which you run ads at certain times during the day to adjust bid prices to ultimately cut costs as the prices of advertising in Amazon increase.
There are also sales, coupons, and promotions on Amazon you can run strategically throughout the month, such as Lightning Deals. You can use dayparting for those to increase their visibility and focus on keywords. You won't regret trying this easy method of cutting costs for the big day!
Video Streaming And Influencer Promotions
Finally, video streaming and influencer promotions are a huge way to reach your audience and find your voice in a vastly shifting market. It goes without saying that Youtube is a great place to advertise, as it has about 2 billion people online at a given moment. However, besides Google's famous streaming giant, there are other ways to reach people. In the past, registering your product as a Sponsored Product through Amazon was cheaper and more effective than running ads twenty-four hours a day. However, this program is currently defunct, replaced by Amazon Live. Under this system, sellers can live-stream discussions of their products, goals, and selling points. Of course, there is a fee depending on how many clicks your advertising campaign gets, but the base price is exactly $0.00. That's right – it's free marketing!
Even advertisers who are just starting out with a tiny budget can take advantage of these opportunities to crush it on the market and reach success on Prime Day. The Internet has made advertising 100% more efficient, stress-free, and affordable for all who want to promote their unique brand and show their talent to the world. So, what are you waiting for? Prepare for Prime Day and crush those sales metrics!
---
It's never too early to start preparing for Prime Day. Get in touch with our team today to learn how we can add value to you and your brand on Prime Day and all year long.
We Can Help!
Phelps UNITED is here to provide expert guidance on your Amazon selling strategy and brand advertising tips, explore our website to learn more.