In this episode, Adam Shaffer talks with Rob Rich, Chief Business Officer EVP/GM of E-Commerce for OWYN, about the amazing success story of
OWYN in Amazon
.
Adam and Rob discuss the challenges OWYN faced when starting from scratch, including getting the Buy Box, getting products to Amazon, freight costs and storage caps for FBA.
Despite these obstacles, they were able to develop a winning strategy that allowed them to succeed on Amazon, and today, OWYN is one of the top-selling plant-based protein shakes on the market.
For more information on OWYN, visit their website at https://liveowyn.com/.
About the Speakers:
Adam Shaffer — Phelps United President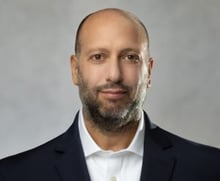 Adam is a pioneer in direct marketing and digital eCommerce of technology products and solutions to both consumer and commercial markets. With over thirty years of industry experience, and the unique ability to manage large organizations and startups, he has been responsible for successfully managing and driving growth at some of the largest publicly traded IT Solutions providers. He has found success helping Amazon sellers scale their eCommerce channel as part of their overall brand strategy through his company's proprietary technology, services, and distribution platform. Ultimately, this has helped clients navigate the most complex waters of the largest eCommerce site in the world.
More about Adam: https://www.linkedin.com/in/adam-w-shaffer/
Rob Rich — Chief Business Officer EVP/GM of E-Commerce for OWYN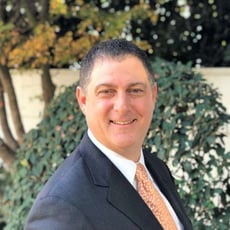 Rob was an early innovator in the nascent field of online commerce. As a young entrepreneur in 1994, he founded US Search.com, which brought the white pages to the internet and revolutionized the business of employment screening services. The company had a $170 million IPO in 1999. He went on to hold executive positions with leading technology companies, including as head of Dell.com and Dell's Inspiron and Dimension lines of business. He was president of direct marketing seller MacMall, and he ran e-commerce and marketing at technology solution provider PCM, Inc. He is currently Chief Business Officer & EVP/GM of E-Commerce at Only What You Need, Inc (OWYN). He serves as Vice Chair of the Board of Directors at the national non-profit advocacy group Food Allergy Research and Education (FARE). Rob holds an MBA from the University of Michigan Business School and a BA in Russian and Soviet Studies from Wesleyan University. He is an avid guitar player and lives in Los Angeles with his wife and daughter.
More about Rob: https://www.linkedin.com/in/robrich/
Planet Amazon Podcast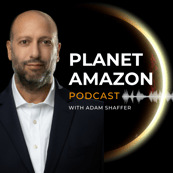 Check other episodes and all the different channels where you can listen to this podcast on.
We Can Help!
Phelps UNITED is here to provide expert guidance on your Amazon selling strategy and brand advertising tips, explore our website to learn more.
Other blogs you might be interested in: