In this video, Adam Shaffer, Phelps United President, and Scott Baradell, Founder and CEO of Idea Grove and author of his new book, Trust Signals: Brand Building in a Post-Truth World, discuss the behavior predicted for Americans in 2022 when it comes to Holiday Gifts returns.
Phelps United ran a survey about Holiday Gift Returns where 600 U.S. adults were asked about their expectations surrounding eCommerce gifts and returns this holiday season. The findings show that 52% of Americans plan to return holiday gifts purchased online, making flexible return policies a must for merchants. This and other findings are discussed by these two experts in the eCommerce and Technology fields. You can see the findings of this survey HERE.
About the Speakers:
Adam Shaffer — Phelps United President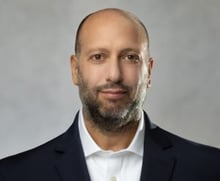 Adam is a pioneer in direct marketing and digital eCommerce of technology products and solutions to both consumer and commercial markets. With over thirty years of industry experience, and the unique ability to manage large organizations and startups, he has been responsible for successfully managing and driving growth at some of the largest publicly traded IT Solutions providers. He has found success helping Amazon sellers scale their eCommerce channel as part of their overall brand strategy through his company's proprietary technology, services, and distribution platform. Ultimately, this has helped clients navigate the most complex waters of the largest eCommerce site in the world.
More about Adam: https://www.linkedin.com/in/adam-w-shaffer/
Scott Baradell — Founder and CEO of Idea Grove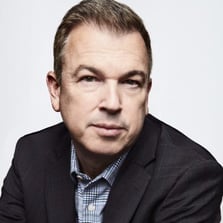 Scott Baradell is a writer and entrepreneur who grew his PR agency, Idea Grove, with business generated by its popular blog. In 2020, Scott started a second blog, Trust Signals, to provide news, analysis, and practical advice on what it takes to build trust with customers and the public in today's post-truth world. The blog inspired and culminated in the book – Trust Signals: Brand Building in a Post-Truth World. Before Idea Grove, Scott was the chief communications officer for two billion-dollar companies, the co-founder and CMO of a venture-backed startup, and an award-winning journalist.
More about Scott: https://www.linkedin.com/in/baradell/
Planet Amazon Podcast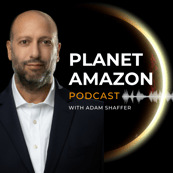 Check other episodes and all the different channels where you can listen to this podcast on.
We Can Help!
Phelps UNITED is here to provide expert guidance on your Amazon selling strategy and brand advertising tips, explore our website to learn more.